Group Exercise is a popular form of activity. This is usually led by an instructor and participants follow instructions. This can range from seated activity classes right up to high intensity circuit classes. Most activities can be done alone, however, one of the great benefits of group exercise is the support, encouragement and camaraderie others give you. Taking part in group exercise can become a social occasion and a great way of improving your physical and mental health.
Some common categories of group exercise are:
Dance – Dancing is a great and fun way to improve cardiovascular fitness, strengthen muscles, increase circulation, and decrease blood pressure, which ultimately reduces the onset of potential illnesses. Dance is the movement of the body in a rhythmic way and a good  way of expressing yourself and releasing built-up energy, whilst having some fun! There are so many different types of dancing to try out, with a style to suit everyone's needs.
Strength Exercises – Doing strength exercises isn't always about lifting heavy weights in the gym, it can be anything that works your muscles, such as doing body weight exercises like lunges. Doing strength exercises not only strengthens your muscles, but it also helps to keep your bones healthy and reduces the risk of Osteoporosis.
Aerobic Activities – These activities are designed to get your heart rate up and get you a bit sweaty and breathless. Aerobic activities are great for not only improving your fitness and helping to maintain a healthy weight, but they also improve your cardiovascular health. This includes reducing the risk of common diseases such as heart disease, stroke and some types of cancer.
To find out more about the specific exercise classes on offer and those that can be found near you, click on the links below.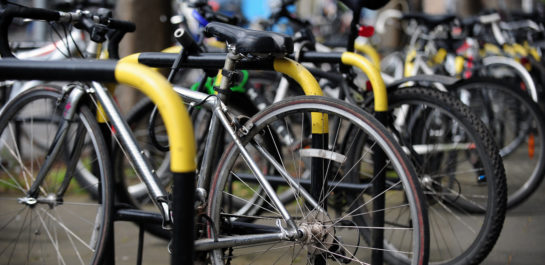 Subscribe to our newsletter
The latest updates on Active Blaby, our programmes, success stories, news, events and more…