Sport can be a polarising subject for many people and can fill you with dread! Memories of rainy days doing PE at school playing hockey or rugby do nothing to inspire you to become active in sports again. However, finding the right sport with the right group of people can be just the thing to help you be more active. The range of sports available nowadays is huge and the vast majority will bring wider benefits to your life, whether be physical, mental or social health.
How Sport can benefit you
There really is an activity out there for everyone. For some of us, a gentle introduction to walking is the perfect place to start. For others, activities we can do on our own in the home are the ideal way to start moving more in our everyday life. There are some though, who might benefit from playing a sport to help them start leading a more active lifestyle. If you're struggling for motivation, read on to find some of the benefits of taking up a sport – and remember it's never too late to find the perfect sport for you!
Camaraderie of a team
Sport is not just about being active, by playing sport it enables you to build and develop friendships. The core of sport is about the social activity and meeting new people.
Having the feeling of responsibility
When playing sport you are making a commitment to those playing in your team. If you have told your teammates that you are available to play and train, you know they are now relying on you to be there and turn up. By knowing that people are counting on you to be there, you are more likely to turn up!
Helping to manage stress
Sport and other physical activity produce endorphins—chemicals in the brain that act as natural painkillers—and also improve the ability to sleep, which in turn reduces stress. Another benefit of playing sport is that it requires your full attention meaning it can take your mind off things as you focus solely on being in the moment.
For those with a competitive edge
Naturally we are all different and for some people, being competitive really drives them to take part in sport. Being competitive doesn't mean you have to be an Olympic gold medalist, you can get just as much enjoyment by scoring the winning try in a Rugby match.
Variety is key
Sport doesn't have to be the ones you see in the media such as Football. There are a variety of sports which have great benefits to the body. There are hundreds of sports clubs and leisure providers running sports sessions across the county, for people of all ages and experience levels. For more information on individual sports, check out the National Governing Bodies of Sports link below or for local opportunities, go to our directory on the link below for more information.
Activities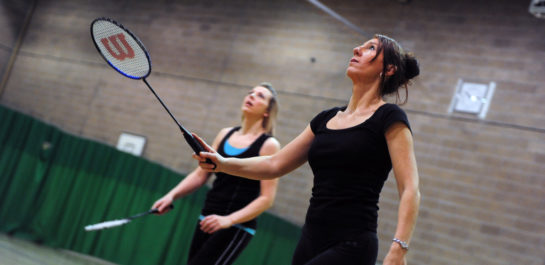 Traditional Sports
The more traditional sports in Britain are well known through the media but also playing at school and in PE classes. These tend to be football, rugby, cricket, netball, hockey...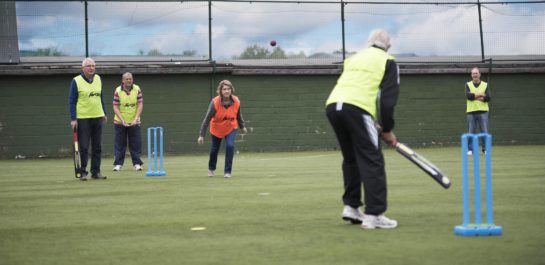 Walking Sports
One of the great things about sport is that it can be played at any level, from the professionals that you see on the TV down to the teams playing...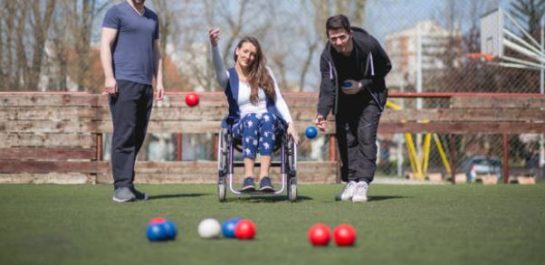 Inclusive and Adaptive Sports
Inclusive and Adaptive sports are designed to allow anyone, of any ability, to play. You may find these terms used in similar context, but the difference is that an adaptive...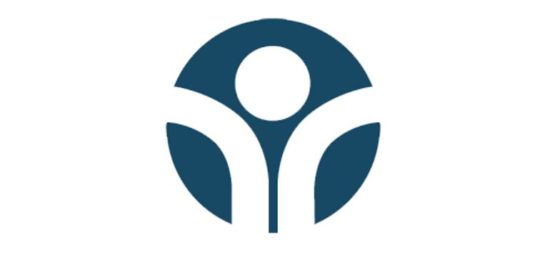 Information from National Governing Bodies of Sport
For information about the individual sports, you can access the websites of the recognised National Governing Bodies of Sport to find out the rules, local clubs and the national game.
Follow link to "Information from National Governing Bodies of Sport"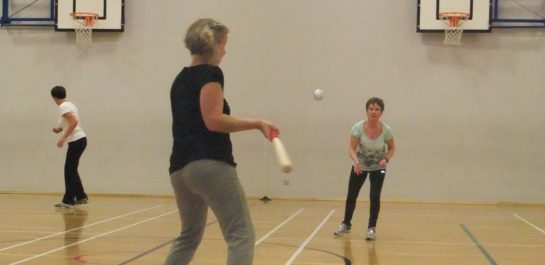 Rounders
Rounders is the ultimate outdoor game that can be played by the whole family. Whether you're in your back garden, the local park or even at the beach, Rounders provides...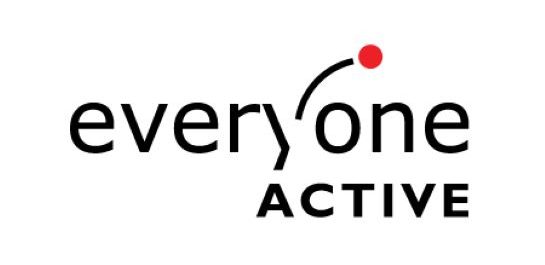 Parklands Leisure Centre
Get active and keep fit at Everyone Active's Parklands Leisure Centre Oadby, Leicester's premier leisure facility with gym, swim and kid-friendly facilities. The 115-station gym has all the latest cardio and resistance equipment, as well as free weights, while there's also a 25m swimming pool that hosts all our award-winning swimming lessons, alongside other aquatic activities. Alongside these, there's also a multi-use sports hall, as well as our Play World Soft Play and Fun Climb Centre. We also boast an innovative outdoor training area, group fitness studios that host a range of sessions, as well as a café in which you can relax.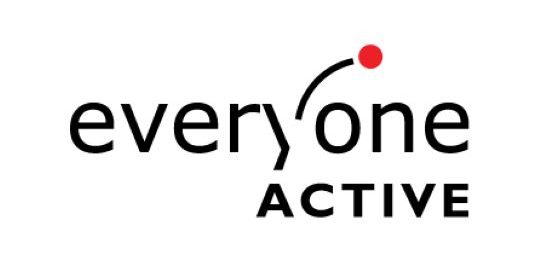 Huncote Leisure Centre – Everyone Active
Huncote Leisure Centre offers a multitude of different facilities to satisfy everyone's fitness and activity needs, both indoors and outdoors. Alongside our ultra-modern gym, spacious and versatile sports hall, group fitness studio and a café, here at Huncote Leisure Centre, we also boast outdoor team sports facilities, including a full-size football pitch. So why not come on down and see what we have to offer?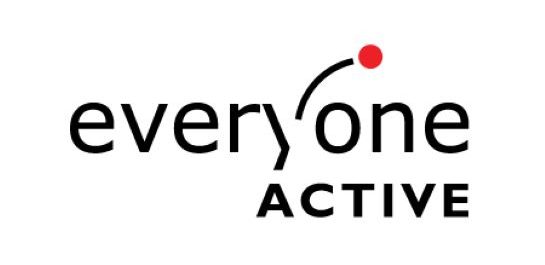 Enderby Leisure Centre – Everyone Active
You can choose between a huge variety of different activities here at Enderby. Whether you want a tough workout in the gym, a gentle game of bowls or a round of golf, then we've got you covered. Meanwhile, you can also enjoy our wonderful swimming pools in which we host our award-winning swimming lessons, as well as numerous other aquatic activities. Elsewhere in the centre, you can enjoy a number of activities in our sports hall, including five-a-side football and badminton, while our group fitness classes are sure to suit everyone too.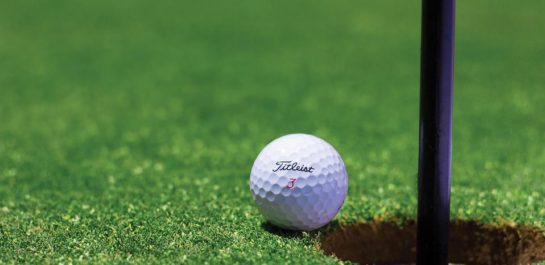 Golf
Golf is a club-and-ball sport in which players use various clubs to hit balls into a series of holes on a course in as few strokes as possible. The game...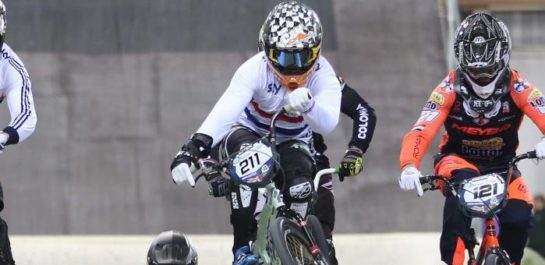 BMX Cycling
BMX cycling offers a wide range of challenges across the sport but, from supercross racing to freestyle tricks, the skills required are developed from a passion for cycling creativity and adrenaline.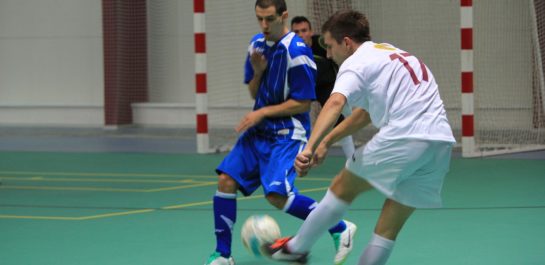 Futsal
Futsal is the only small sided format of the game recognised and supported by FIFA and UEFA. Futsal is a five-a-side game, normally played on a flat indoor pitch with hockey sized goals and a size 4 ball with a reduced bounce.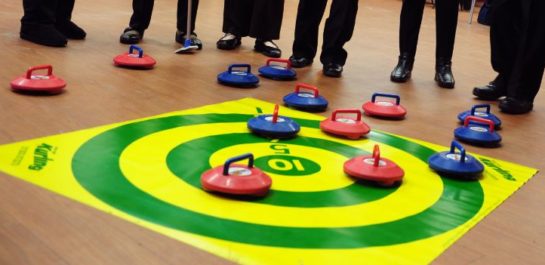 New Age Kurling
For those of you not familiar with New Age Kurling, it was while watching an Ice Curling World Championships that John Bennett was asked by his son to think of...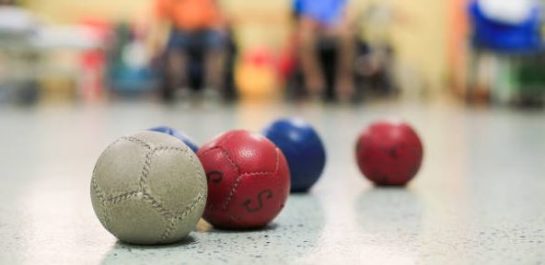 Boccia
Boccia is a sport designed for athletes with high support needs and has no Olympic equivalent. It is a target sport played indoors with soft leather balls. It is a sport of intriguing tactics, incredible skill and nail biting tension. Once you see it or play it you will be hooked!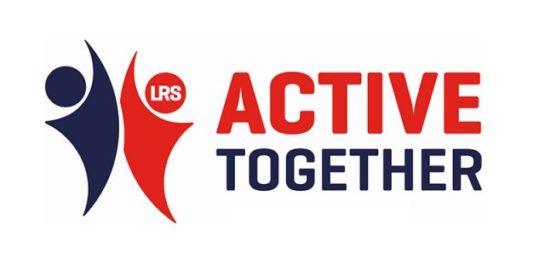 Active Together Disability Sport
Active Together aim to help people in Leicester, Leicestershire and Rutland more active. This page allows you to look up disability sports opportunities.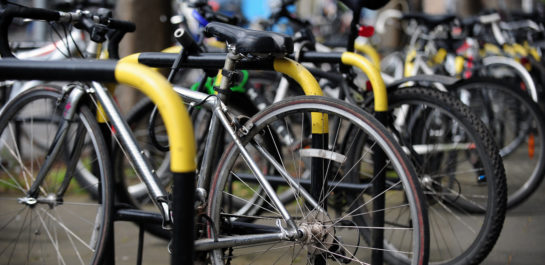 Subscribe to our newsletter
The latest updates on Active Blaby, our programmes, success stories, news, events and more…