Inclusive activities are those which can be enjoyed by people of all ages and abilities. These can be specific activities designed to be able to be played by people with disabilities, for example Boccia and there are those activities which have been altered to be more accessible to a wider range of abilities, such as walking sports.
Inclusive and adaptive activities aren't just the ones that immediately come to mind, such a wheelchair sports, but also inclusive sports such as Boccia and Indoor Kurling. Inclusive sports are also great for people who's physical ability has declined due to age, giving them a chance to still be active and take part in sport!
Participation in sports and physical activities not only provides mental and physical health benefits, but it also increases self confidence and defies stereotypes about people with disabilities and disabilities in general. If you want to get involved in inclusive or adaptive sport, you can find some links below with some more information, or alternatively, check out our directory for local opportunities using the link below.
Activities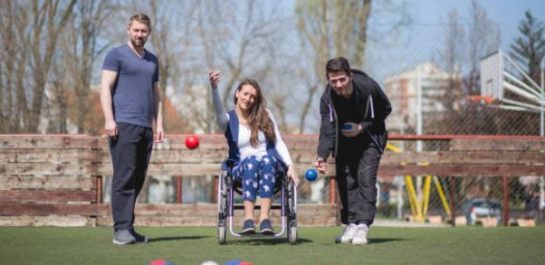 Menphys Inclusive Activity Programme
Mini Menphys Parent and Toddler group offers the opportunity for children in their early years going through a diagnosis or already diagnosed to enjoy play activities and socialise in a safe inclusive needs-led environment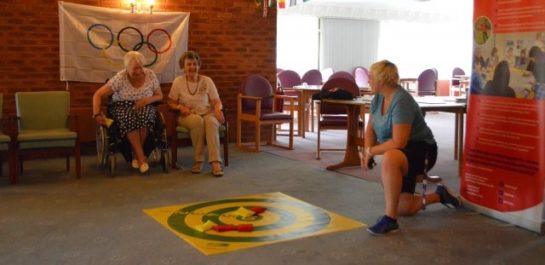 Twilight Games
The Twilight Games is a free programme of adapted sports for residents in care settings with the objective of enhancing the resident's day to day life through increased mobility, coordination, mental health, wellbeing and increased social interaction.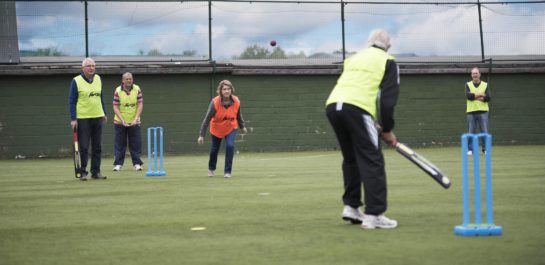 Walking Sports
One of the great things about sport is that it can be played at any level, from the professionals that you see on the TV down to the teams playing...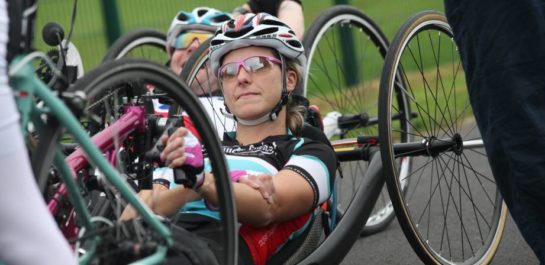 Disability and Para-cycling
For those looking to try the sport for the first time, British Cycling has a number of disability hubs in locations across the country.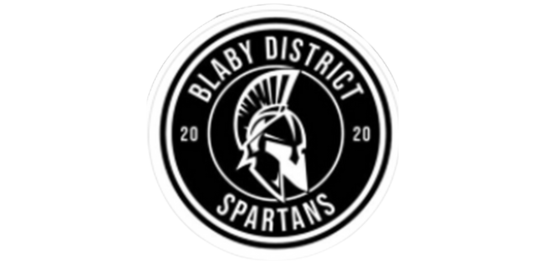 Blaby & District Spartans Inclusive FC
We are a pan-disability football club for players aged 6-16 & 16years+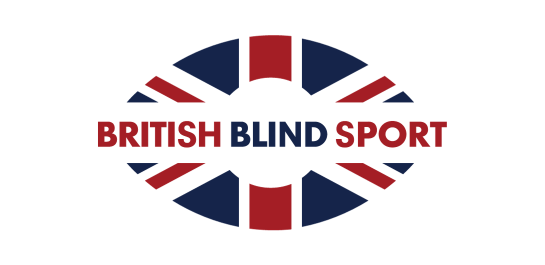 British Blind Sport
British Blind Sport (BBS) is a charity that works across the UK. BBS works to ensure that people with sight loss have the same opportunities as sighted people to access and enjoy sport and physical activity.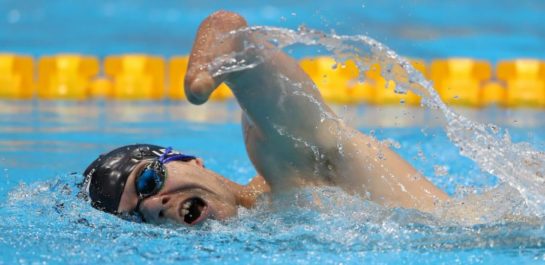 Para-swimming
Do you want to know more about getting started in Para-swimming? Read more to find out how you can achieve your dream.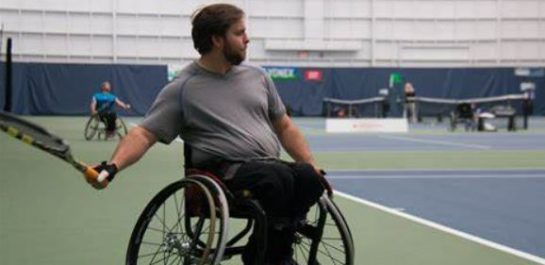 Wheelchair Tennis
It's one of the fastest growing wheelchair sports in the world, and we reckon it's the most fun, too – welcome to wheelchair tennis!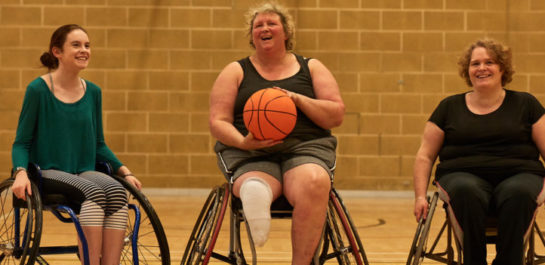 Wheelchair Basketball
Find out more about Wheelchair Basketball as a sport and search for a club near you!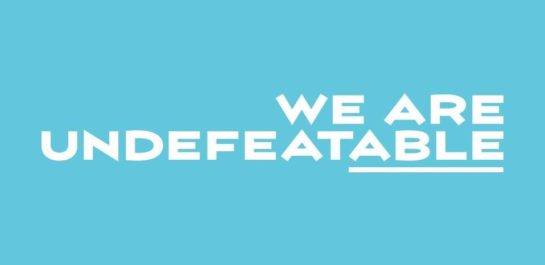 We Are Undefeatable
When you're managing a long term health condition, being active is about finding what works for you. Want help with starting to move more? We're here to help. Click through for ideas and resources to help you start your journey to being active.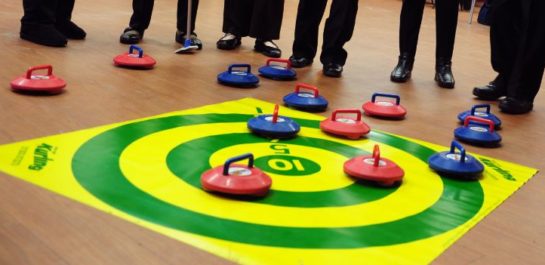 New Age Kurling
For those of you not familiar with New Age Kurling, it was while watching an Ice Curling World Championships that John Bennett was asked by his son to think of...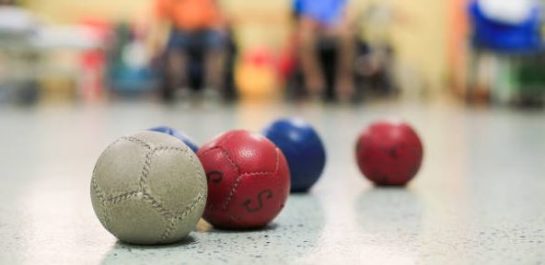 Boccia
Boccia is a sport designed for athletes with high support needs and has no Olympic equivalent. It is a target sport played indoors with soft leather balls. It is a sport of intriguing tactics, incredible skill and nail biting tension. Once you see it or play it you will be hooked!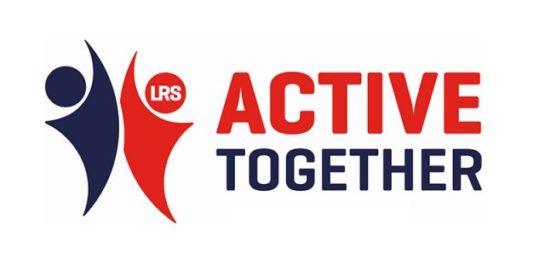 Active Together Disability Sport
Active Together aim to help people in Leicester, Leicestershire and Rutland more active. This page allows you to look up disability sports opportunities.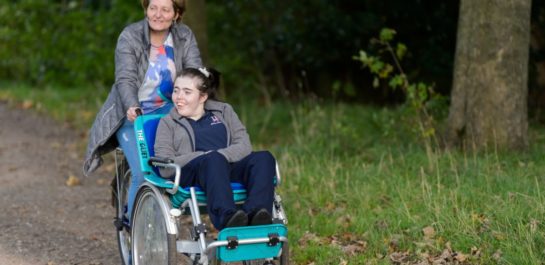 Activity Alliance
The national charity and leading voice for disabled people in sport and activity. Activity Alliance helps organisations to include disabled people in their programmes and support more disabled people to be active. Our team can help you to embed inclusive and better practice in all aspects of your work, whatever sector you work in.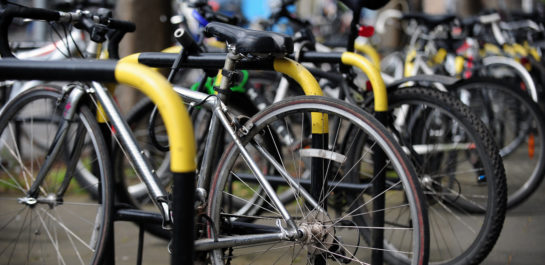 Subscribe to our newsletter
The latest updates on Active Blaby, our programmes, success stories, news, events and more…