Having to overcome your health conditions
Your behavioural assessment suggests that your health or your health conditions are an issue for you to becoming more active. This is a common issue because of the range of health conditions and the different response to physical activity. Now we can't sit here and say that physical activity is the best thing to do across the board, each person has to manage their health in their own way. What we want to do is to get you to access the best possible information and support for you to include the right physical activity for you.
As a rule, physical activity is safe across the vast amount of health conditions if done correctly and in fact is encouraged to improve health outcomes in some of them. Some of these health risk reductions are outlined below.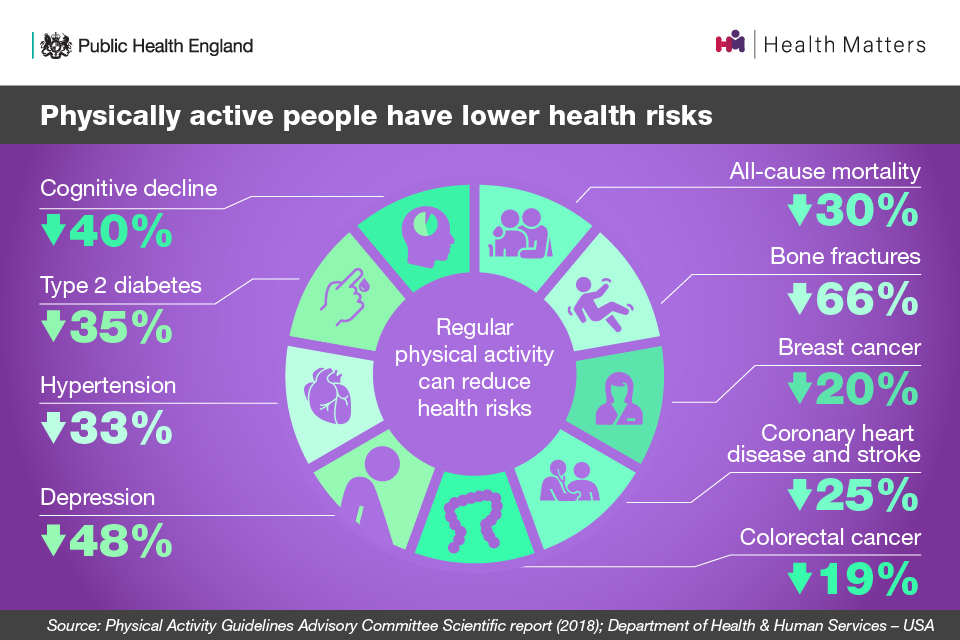 What's important is that you understand that what we're talking about is physical activity, this isn't exercise but focusing on moving more regularly and building up to moving a bit quicker or more vigorously. You should focus on achieving what is possible and increase what you do slowly.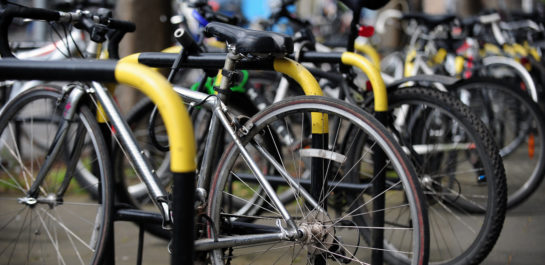 Subscribe to our newsletter
The latest updates on Active Blaby, our programmes, success stories, news, events and more…