Welcome to Active Blaby!
Active Blaby is here!
Believe us when we say we're excited to have you here. This innovative website has been produced and will be run by the Active Blaby team to support their work with the public. We've been working across the district helping people become more active for many years.
Whether we've delivered activities ourselves, supported new groups and classes like Zumba and Clubercise, created sports groups including Walking Football and New Age Kurling and even helping people into sports coaching and activity instructing, our end goal is the same: Get the district active!
Whilst we've helped a lot of people, we can't help as many as we'd like. More than 22,000 residents aged 16 years and older are active less than 30 minutes a week*. From experience we know that lots of these people want to be active, but our team can't support everyone.
So we've turned to technology to help us. We've developed a website that holds a whole host of information that can help you become more active. When you take a look around, you'll find:
Information about Active Blaby programmes you can get involved in
The most detailed and comprehensive directory of local activities that you can filter by location, activity type and day of the week
An easy-to-complete assessment to try and identify what's stopping you from getting more active
A self-referral form for you to give us your details if you've been sent to us for a specific programme
Information about different types of activities and how you can take part in some of them by yourself, or with friends and family
Inspirational stories from other residents who made the changes to become more active
Insightful blogs about a wide range of subjects around physical activity
The assessment is what makes our website so unique. We've based our survey on key psychological and sociological theory. It asks to grade statements from 0-10. Depending on your responses the survey will send you to pages on the Active Blaby website that offer support, resources, services and/or advice specific to the issue identified.
This is the first time this theory has been used and is grounded in one thing: You. It's about you, and aims to get you more active. Use the link below to start your assessment.
You will not find a better directory of activities in and around with Blaby District anywhere else than with Active Blaby. We have more than 350 local instructors, clubs and coaches and you can choose the type of activity on the day and in the location most suitable to you. Remember, we rely on the instructors and coaches to keep us up to date with the details so we encourage you to make contact with them before you go to make sure the information is right to avoid disappointment. Use the link below to start looking for an activity for you.
Our self-referral form is an easy way for you to tell us about yourself if a health professional or a key worker has sent you to us to sign up for a specific programme. This is a quick and simple process to give us information about you. Once we get your form we'll be in touch with you about your programme. You can complete the form using the link below.
Don't forget that you can still get in touch with us by emailing info@activeblaby.org.uk, call 0116 2727703 or contact us using the form on the button below. We'd love to hear from you so we can see how best to help you!
Good luck on your new, physical activity adventure!
The Active Blaby Team
(ref. *Sport England, Active Lives Survey, April 2022)
Active Blaby on social media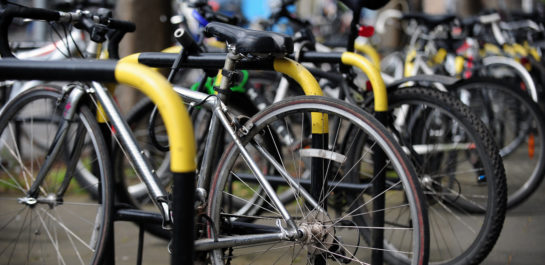 Subscribe to our newsletter
The latest updates on Active Blaby, our programmes, success stories, news, events and more…