Nordic walking is an enhanced walking technique that uses specially designed poles (not to be confused with trekking poles) to work your upper body as well as your legs. The technique used is similar to action of classic cross country skiing, giving you a highly effective workout that doesn't feel like one!
Benefits of Nordic Walking
Nordic Walking is quite unique in that it provides benefits for everybody from those with medical problems to those who are super fit. Whatever age, fitness level or goal, Nordic Walking is suitable, effective and enjoyable form of outdoor exercise. It can also be done anywhere- from country paths to your local streets.
Below, are some of the physical benefits of Nordic Walking:
Tones the upper and lower body at the same time
Uses 90% of the skeletal muscles
Burns up to 46% more calories than ordinary walking
Reduces the pressure on knees and joints
Great for the heart and lungs
Ideal form of exercise for people with neck, shoulder and back problems
Poles propel the walker along, making it easier to move faster then normal without feeling the effort.
Local Nordic Walking- Ministry of Nordic Walks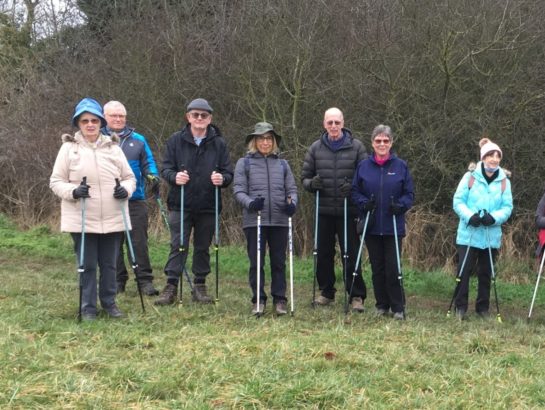 Ministry of Nordic Walks aims to deliver fun, active, outdoor Nordic walking sessions in beautiful local places around Leicestershire with a mixture of learning, developing technique and social walking to get everyone enjoying this healthy activity at the right level for them.
Ministry of Nordic Walks was set up as a community group over 4 years ago to promote inclusive Nordic walking as an alternative way of exercising with a social twist.  Since then, various Free taster sessions, Learn to Nordic walk and Power of Poles courses, regular classes and additional social walks have been set up in a variety of areas around Leicester and Leicestershire.
These all encourage more people to get out and about and enjoy the beautiful countryside around them that is often much closer than they think.  With an ever expanding range of days and times, in order to allow even more people to take part, Ministry of Nordic Walks is always keen to find new places to explore.
Sign Up
The sessions on offer are suitable for all ages and abilities, allowing you to get fit, meet new people and explore your local area in a relaxed and sociable environment.
If you are interested in getting involved, check out upcoming sessions and contact Penny Fielden using the link below: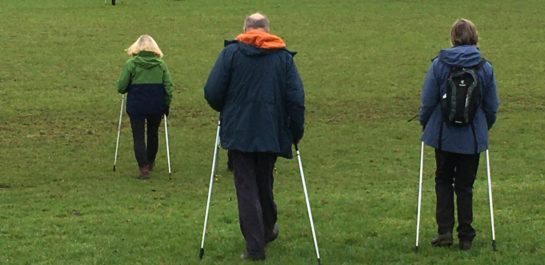 Ministry of Nordic Walking
Find upcoming Nordic walking sessions near you and more information about the sessions on offer.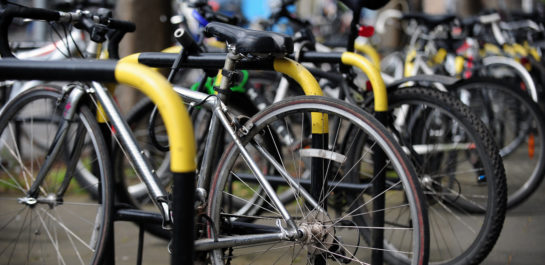 Subscribe to our newsletter
The latest updates on Active Blaby, our programmes, success stories, news, events and more…